Dr. Taj Jadavji Humanism Award
This award is given in recognition of a medical resident, who in clinical service and in other aspects of life, embodies Dr. Taj Jadavji's qualities of leadership, civic involvement and compassion.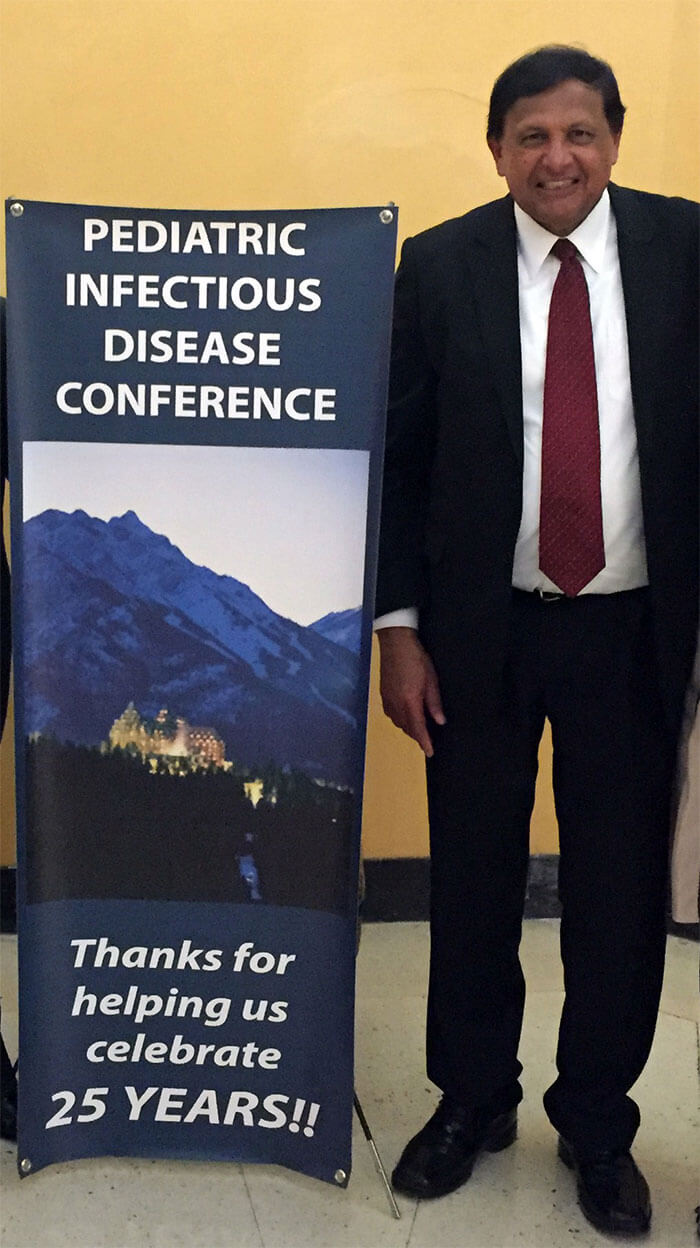 The winner will receive a prize of $500 and recognition during the Pediatric Infectious Disease Conference held in Banff, Alberta, February 10-12, 2023, as well as hotel and conference fees paid for.
Dr. Taj Jadavji exemplifies compassion and commitment to his patients, his colleagues and his community. Over his 30 year career in medicine, he has continued to care and advocate for his patients and their families, medical trainees and fellow physicians. He has inspired those around him to be more humane, accepting and understanding and to continue to strive for excellence in all aspects of their lives.
Application Requirements
The trainee must be enrolled in a Canadian Post Graduate Residency Training Program and be in academic good standing;
Depending on Covid restrictions, the award recipients MUST attend the Pediatric Infectious Disease Conference Dinner Gala on February 11, 2023 in Banff Alberta. The conference fees will be covered by the conference organizers;
The award recipient MUST prepare and deliver a 15 minute presentation on a particular aspect of their application. The topic will be finalized after discussion with the selection committee;
Self nominations will be accepted.
The Application Package
The application package consists of:
Nomination letter addressing the following questions: What qualifies this candidate as a recipient of this award? What community involvement has the candidate undertaken that showcases their civic duties and compassion? Please use one detailed example for the community involvement project (in Canada or abroad); How has the candidate's work directly impacted the lives of others in a positive way? (clinical or non clinical examples will be accepted);
A letter from the program director confirming that the candidate is a post graduate medical resident in good standing with their program.
Please send nominations packages electronically to award@pediatricinfectiousdisease.ca no later than December 31, 2022. Include both the nomination letter and the letter of good standing in one pdf document as an email attachment. Include "Dr. Taj Jadavji Medical Resident Award" in the title of the email.